I've been reading so much fantasy literature these past months that I decided to dig deep into my Tbr for a novel I've been neglecting.
You had me at Hola by Alexis Daria is a romantic comedy told in a dual perspective and has a telenovela flare. This novel was not only funny but features great romantic tension and a few steamy sex scenes.
Summary:
Jasmine Lin Rodriguez is offered a leading role in an upcoming bilingual show set to premiere on the nation's most popular streaming service. Jasmine's pumped and determined to put her messy breakup behind her, but when telenovela hunk Ashton Suárez is cast as her romantic love interest, their attraction jeopardizes her "leading lady plan."
Luckily, Jasmine's cousins are there to remind her to put her career first. After a disastrous first impression, Jasmine attempts to reconnect with Ashton, only for him to evade her at every turn. Both leads struggle with their on-screen chemistry, and they agree to rehearse on their own. Which leads to kissing, feelings, and surprise Spanish lessons.
But as media attention fixates on Jasmine once again, Ashton's is caught in the crosshairs. Which he would have been able to handle on his own if the media hadn't dragged his most precious secret to the light.
Thoughts:
I liked that this novel focused on latinx inspired media and stressed how important it was for these projects to succeed. I especially liked that this novel gave readers a glimpse of the show they were filming. It was like reading a mini-story within the plot.
At its heart, the novel is all about family. Readers get to experience how protective Ashton is about his family and how Jasmine relies on hers. Thanks to the dual pov of both characters, readers can experience that bond too. But besides this common aspect of latinx families, I loved that Jasmine's entire family had a variety of ethnicities and that the leading lady herself was Filipina and Puerto Rican.
Despite growing up with plenty of Spanish speakers, Jasmine struggles with the language. She understands a majority of it but often struggles at pronouncing some of her lines. I liked that this became an insecurity for Jasmine as it also served as a reminder that not all latinx/latine people are fluent in Spanish.
The beginning of this book is a bit rough. And by that, I mean the awkwardness between Jasmine and Ashton will give readers second-hand embarrassment. Despite Ashton and Jasmine's obvious attraction, they both struggle with saying the right thing to each other, which made me smile.
Although this blurb on this book promises some steamy scenes, there are only two. Which is disappointing for us who love some spice. However, the scenes we get are pretty great. For instance, there's a scene where Jasmine and Ashton are kissing in the kitchen, and she's only wearing a romper. Emphasis on only "wearing a romper" I gasped during this scene.
Overall, You had me at Hola is a great romantic comedy, and I'm excited to discover this is book 1 of the Primas of Power series. I'll definitely pick up "A Lot Like Adiós" when it's published later this year.
You can follow me on instagram, goodreads, pinterest, or catch me on youtube
Until next time book lovers I'll be living in libros,
Gaby
PS.
Show your local library some love. Without their wifi I wouldn't have been able to get this post up in time.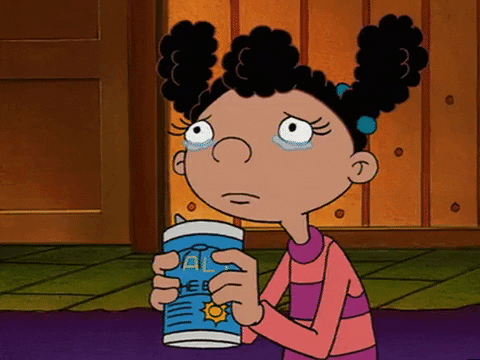 Back in February, I put The Worst Best Man on my February TBR. It had everything I was looking for to spend my February alone romance and a Latina protagonist. …
Keep reading
Do you love reading about baddies in lit? We all know I do! What about reading about death gods? Mayan mythology? Road trips? 1920s Mexico? Then Gods of Jade and Shadow is…
Keep reading
Hello booklovers! Today's review is an idiots to lovers story courtesy of romantic prince and a stubborn theif, That's right today am reviewing Nocturna by Maya Motayne. Nocturna is Maya…
Keep reading